"Antler Addicts Taxidermy" logo design
Business Name
Antler Addicts Taxidermy
Business Description
I am a small taxidermy business that specializes in skull mounting and shoulder mounts for hunters.
Ideas & concepts
I like the below image
Additional Design Inspirations
I like the font, antlers coming off of the B and the turkey tracks. Would like to maybe add a bass jumping out of the water over one of the other letters.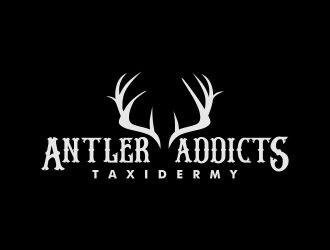 Logo Concept #4 by arenug (Confirmed!)
10 month ago

Admin