"G.I. Jenn Fitness (slogan: lift. laugh. be badass.)" logo design
Business Name
G.I. Jenn Fitness (slogan: lift. laugh. be badass.)
Business Description
I am a personal fitness trainer, and cater primarily to women. I am a military vet, so especially like to reach other vets (hence the name). My workouts are tough, but I also strive to empower women to become more comfortable and confident when it comes to exercising -- hence, becoming a "badass". I have a fun/funny personality, but can also be a bit of a hard ass when it comes to training my clients and setting them up for success. I'd like my brand to reflect that.
Ideas & concepts
I've received 3 different logo designs from another company, none of which were anything close to what I'm looking for. I'd like my brand/logo to be clean, simple but have a little big of "tough" behind it. Professional but still a little fun. I LOVE the fonts in the 'fit bodies' photo attached. I like the idea of incorporating a dumbbell or kettle bell into the logo. The attached logo (Barbara Martin Personal Training) is a sample of a logo that I'm drawn to (I like the simplicity, ease of reading it, and the dumbbell). I'd like my logo to have a bit of a feminine touch, but not overly "girly" (if that makes any sense). Colors are a light mint, gray and white (attached).
Additional Design Inspirations
I like the logo's design (the way it reads and is set up). I like that it's simple and incorporates a dumbbell. Not my colors, but I like the layout.
These are the colors I'd like to stay with.
I like these fonts and the round logo (but am not stuck on round; just like it in this case). Not sure if the scripty font works for what I'm going for, but I do like that it adds a touch of femininity. Maybe combine script with more modern/clean block fonts in some way?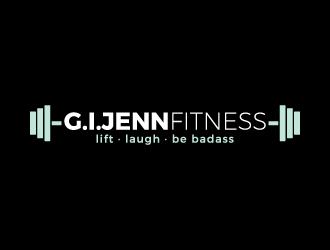 Logo Concept #5 by bungpunk (with unlimited revisions) (Confirmed!)
4 years ago

Admin