"JSCOT EVENTS" logo design
Business Name
JSCOT EVENTS
Business Description
JScot is my first name. I am a rockstar Event Planner. I am an etiquette coach. I am pageant and model coach. I want each division to move under one name: JSCOT. JScot is my first name. I am doing a re-brand of my business so I have one website, one business card, etc. With the diverse business ventures, I just want to be known by my name.
Ideas & concepts
Relatable to weddings/corporate events, fashion/pageant, and speaking engagements.
The logo/image should be: Commerical and editorial. Bold. Trendy. Classic. Inviting.
I would like two items: Image for header, website and logo that stands alone and possibly with the image.
I am open to colors - usually stick to black, white, maybe dark navy, possibly a hint of
Green (as used in the recent Rio Olympics)
Open to exploring something out of the box, where someone else would look at it and think; I wish I would have thought of that.
I am attaching a photo of what could look to be my signature name - if that sparks inspiration.
Additional Design Inspirations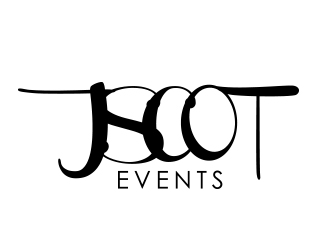 Logo Concept #22 by AB212 (Confirmed!)
1 years ago

Admin