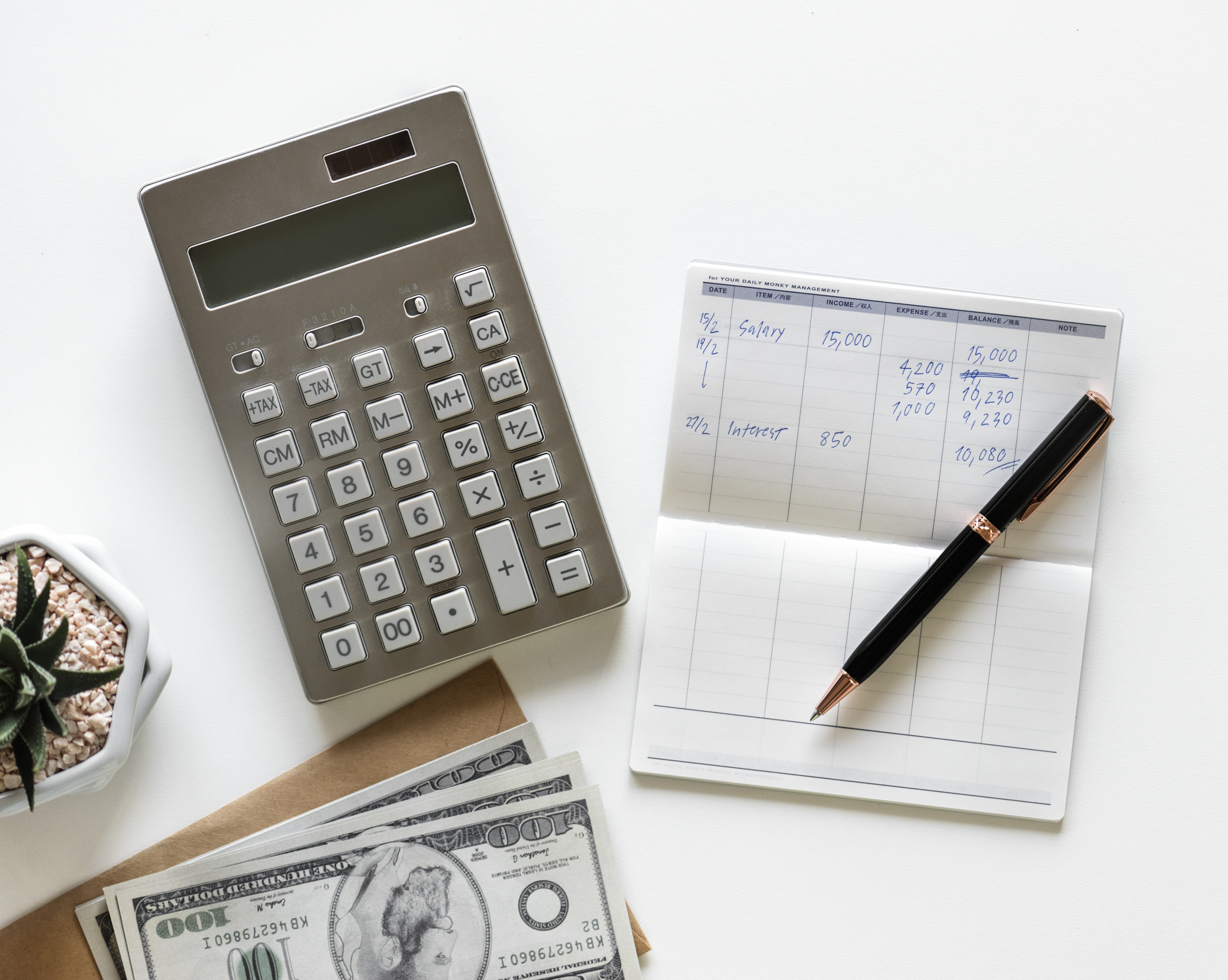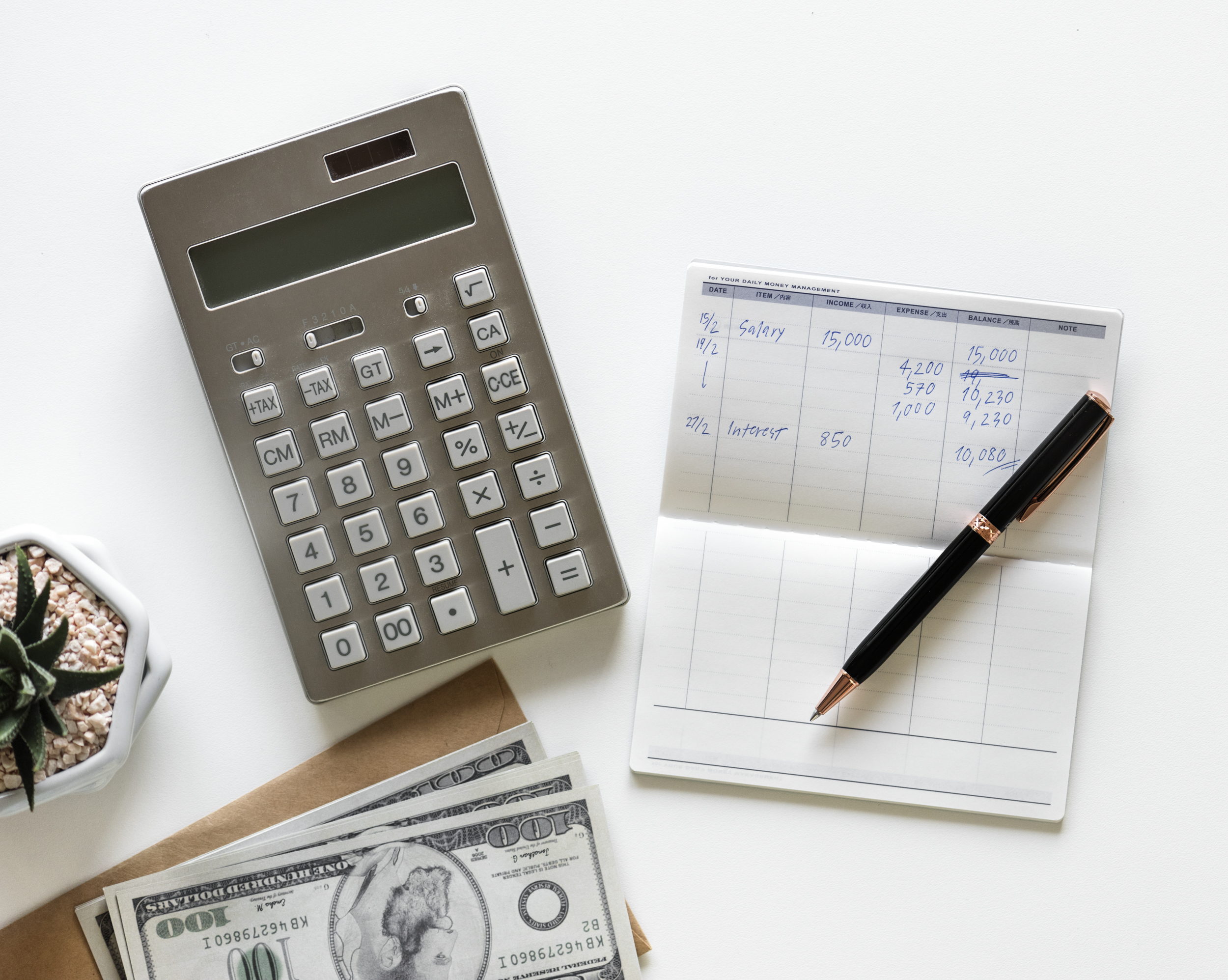 Thinking of hiring a freelancer to design your logo?
I'm sure you are. You wouldn't be reading this blog post right now if you weren't, right?
I guess I should be more specific.
Are you looking for a freelance logo designer online? If you are, I must warn you right now that it's going to be time-consuming.
Not in a way that you have to wait for days for the designer to finish your logo. Freelancers are always in a hustle and grind mode. They get things done. You can't go wrong with that.
It's time-consuming because you have to visit a number of websites, search for freelance designers, look at their previous designs, talk to them, see if they can do it and if they completely grasp the logo design idea you want.
It makes sense that this process takes time because it's your logo design for your business and you're going to spend some money.
So to help you make a decision, I'm going to show you how much you have to pay for a logo design made by a freelance online.
Truth is, there's no fixed amount. It just depends on where you are looking.
Freelance Logo Design Charge Rates
The beauty of hiring a freelance logo designer online is that there are thousands you can see and meet in just one hour.
There are a lot of websites where you can hire an amazing freelance logo designer and they charge in different ways and in different amounts.

1. Per Hour
The thing with paying a designer per hour is you don't have an idea when the designer will be done creating your logo. It may take two or three more hours. And if you have an exact budget, you might go beyond it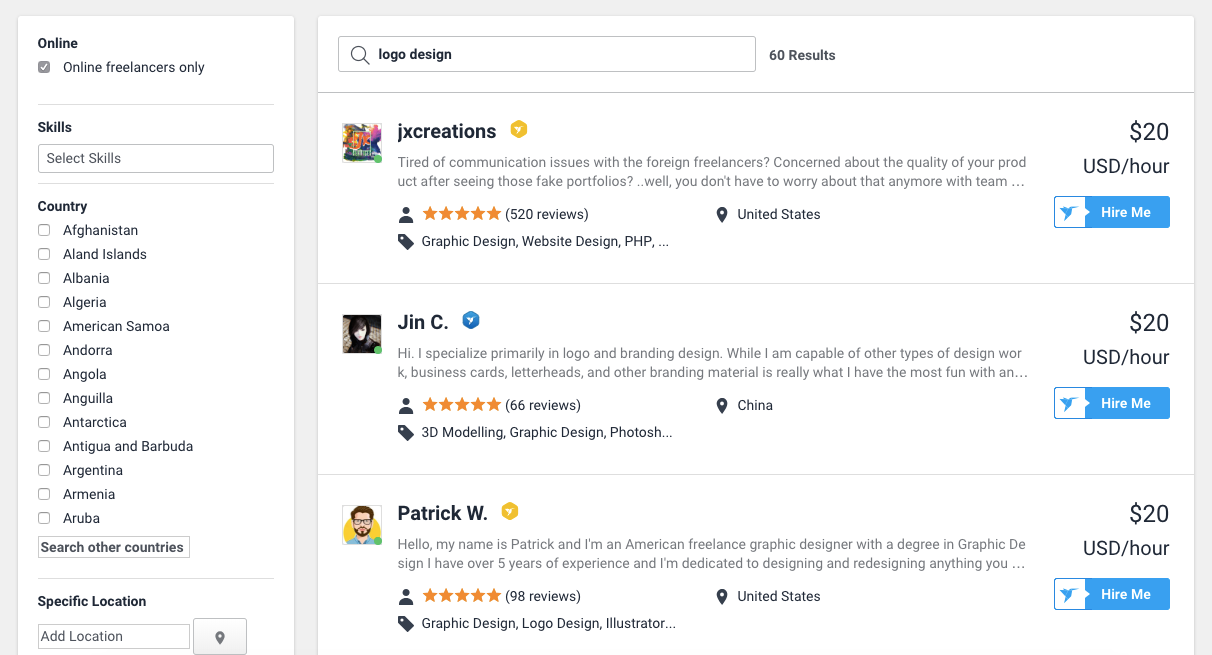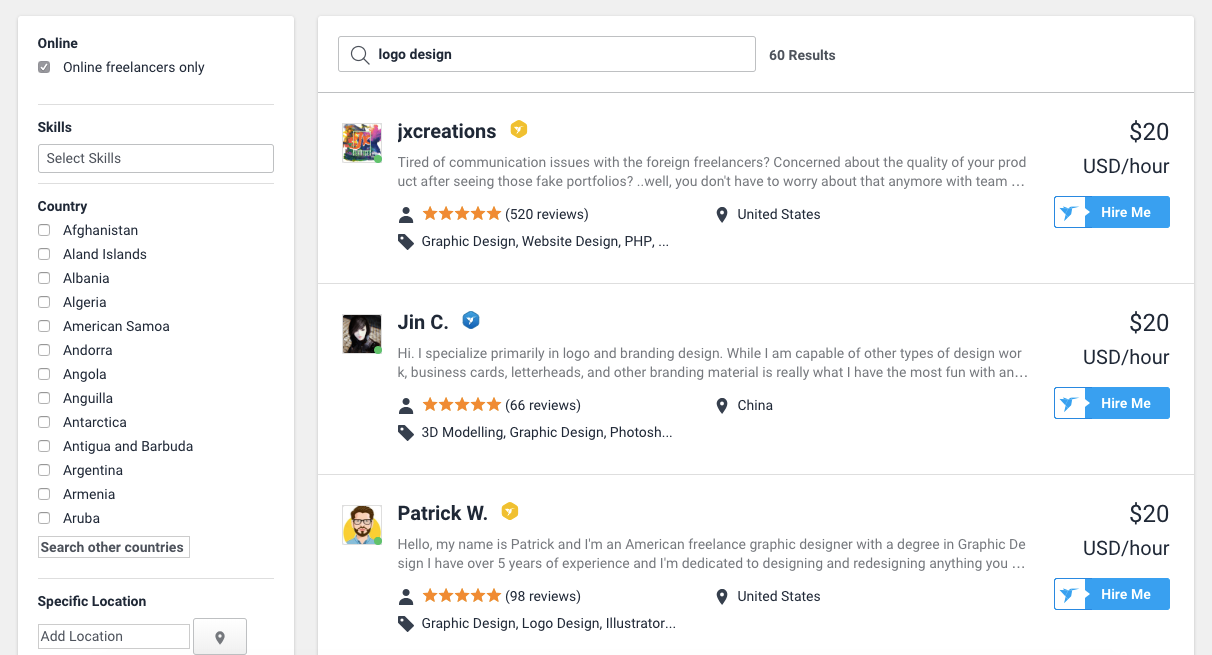 The designer may promise that it will be done in an hour but what if you don't like it or needs redesigning? It will take another hour and additional payment.

2. Per Package
There are two ways how this is done. You can select a freelance logo designer and choose from the different packages he or she offers. The other one is you select a package upfront.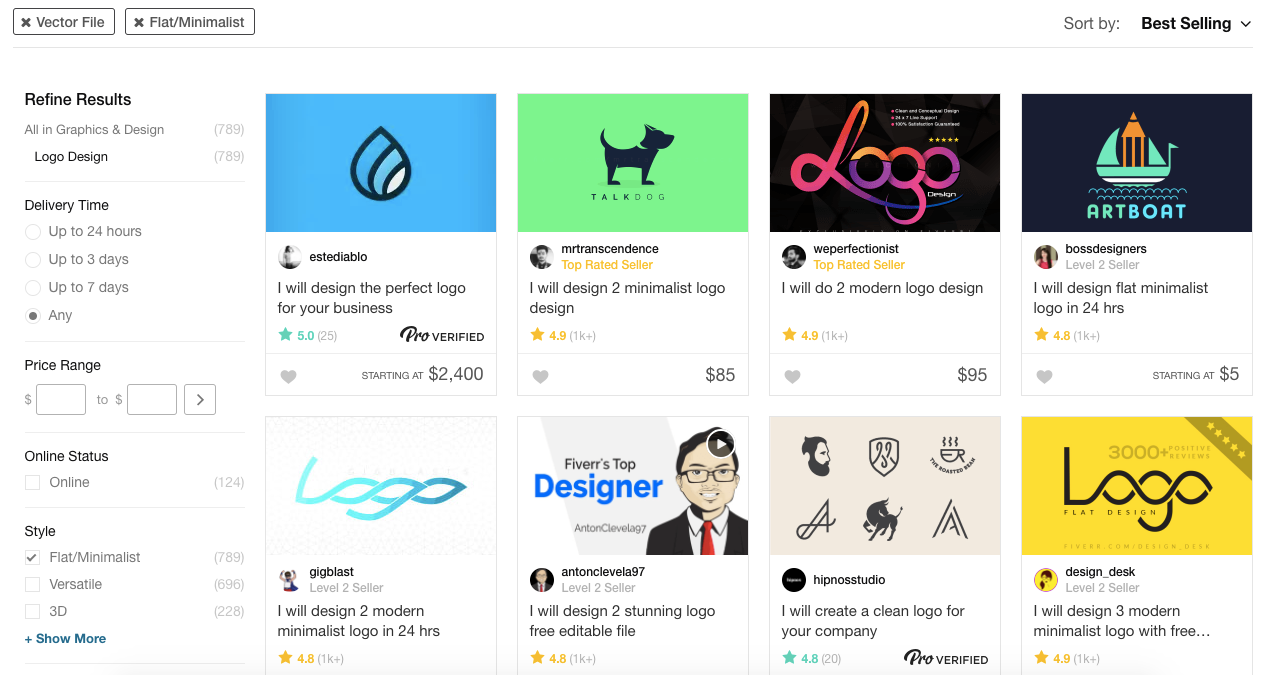 There are different logo designers that offer a fixed amount for different packages they offer.
There's a basic, standard, and premium package. You have to know that not all packages are the same.
Some designers offer a basic package which has only the high-res design and a transparent version. Some basic packages have more like a 3D version, vector file, and unlimited revisions.
You have to choose a designer that offers an inexpensive price but has a lot to offer particularly if you're on a budget.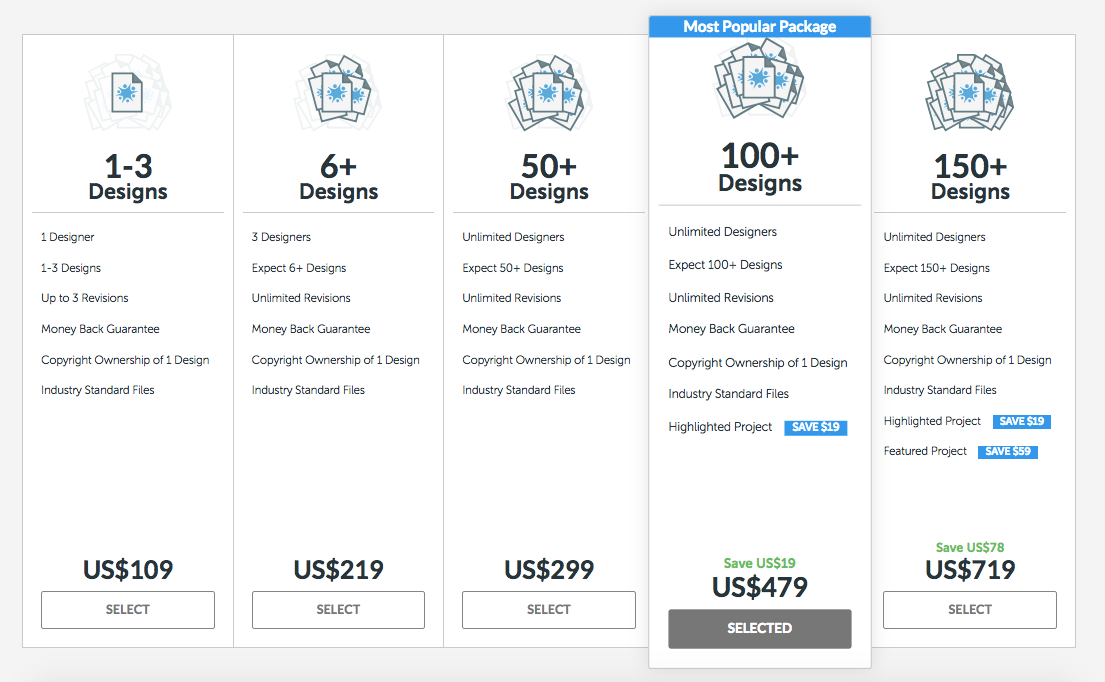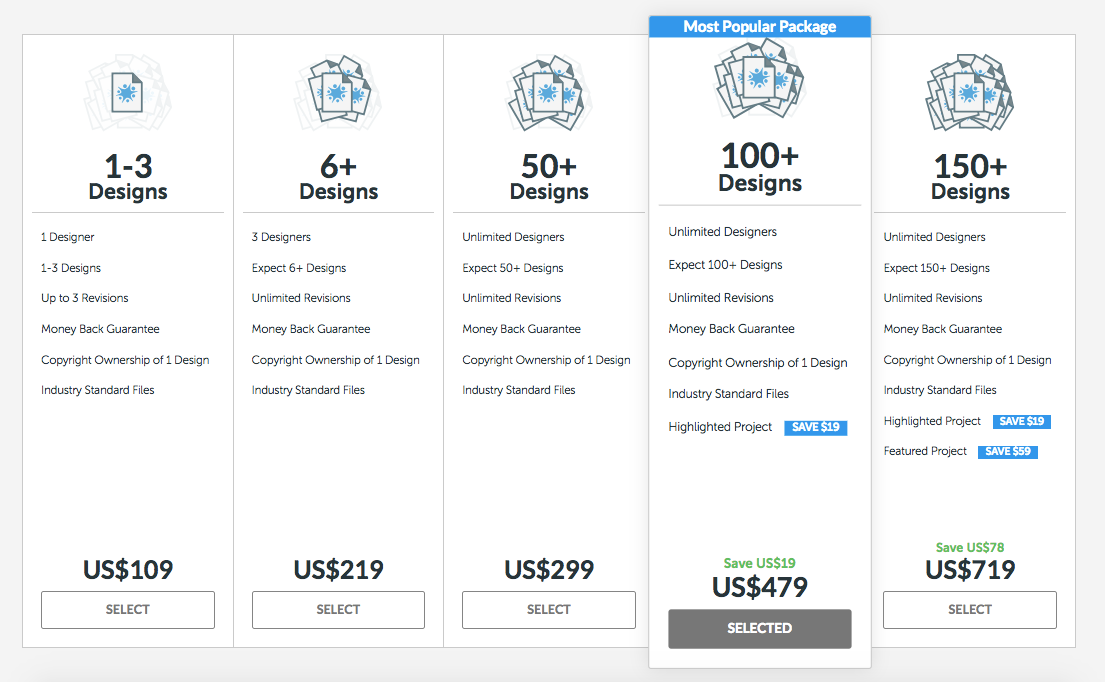 However, on other websites, you don't have the option to choose a designer who offers the best price. You simply have to select from the packages they offer.
The cheapest package offers a limited number of designs and revisions. And you don't know whether you will like the logo design after the last revision. The good thing about here is that they guarantee your money back and the copyright is already included in the payment.

3. Fixed Amount
There are websites like Freelance Logo Design that requires you to pay only $19 and three designers will make six custom logo concepts for you in just one hour – or even less.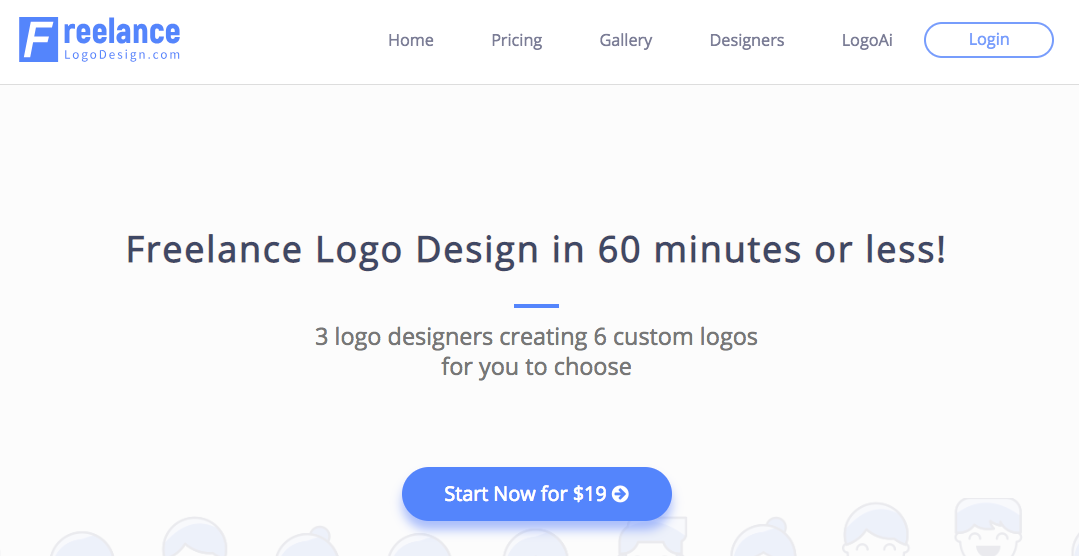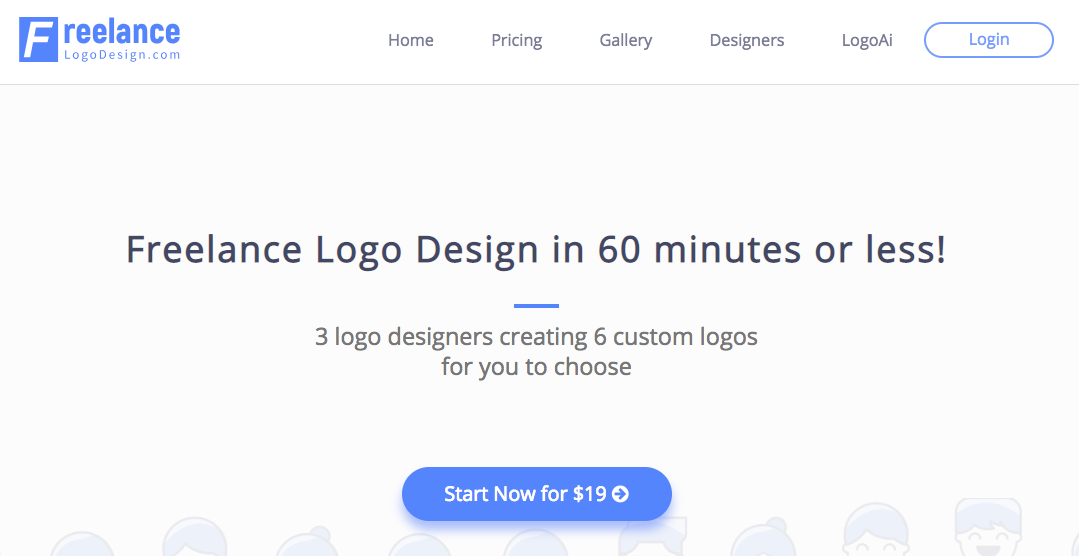 Then if you like a logo design, you can purchase exclusive logo copyright for just $49.
Make Your Own Logo Design Instead
If you're just starting out with your online business or startup, resources are limited. You don't have the luxury to hire a freelance by the hour or even spend more than $50. You can always go DIY.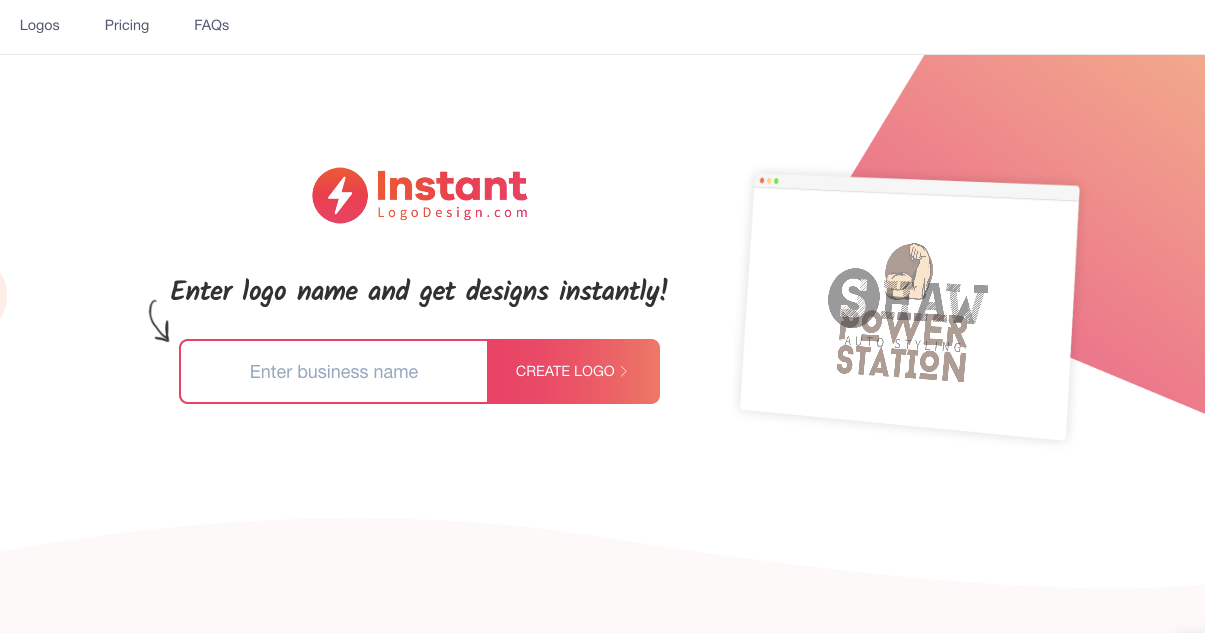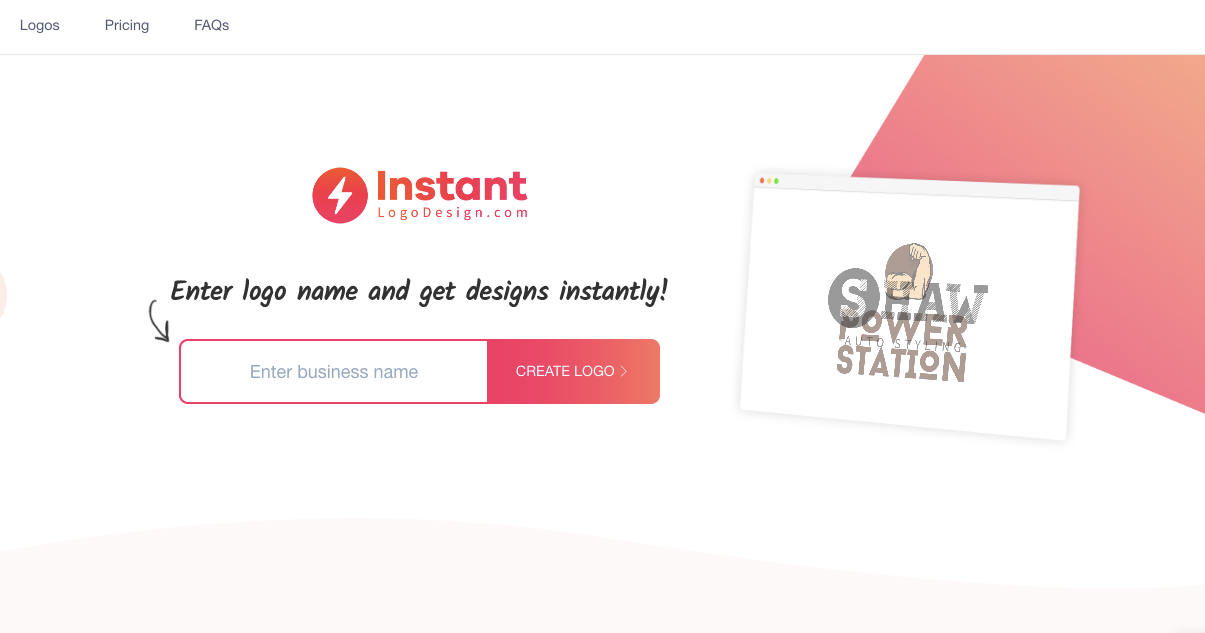 With the available logo design templates in Instant Logo Design, you can easily make your logo in minutes and for only $29.
This is also a good opportunity to practice your creativity and design skills. Plus, the fact that you created your own logo is a good story to tell someday.
To Sum It All Up…
Evidently, by the end of the day, it's still your decision. To splurge or not to splurge. To create your own logo or not. I'm simply showing you an option that you may not even know until now.